100th post!
One
thing I'm sorry about:


Being

such a crap blogger of late. I'm sorry. I went back to college & suddenly had all this work to do that I actually enjoy & wanted to do! & I've been watching football & doing this: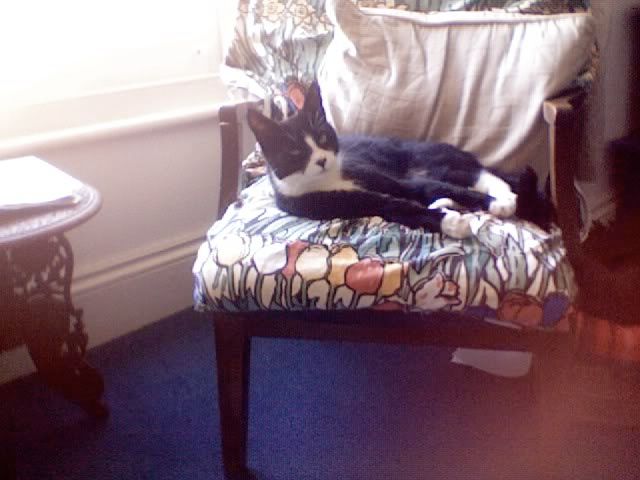 One
thing I can't stop thinking over
:
There
was this
guy who came up to me when I was walking with my friend and said, "I thought you were cute so I told myself to come and say hi". My friend walked off embarrassed, but I humored him, said thank you when he said he liked my boots. Then he said, "Maybe I shouldn't pay you too many compliments, you might get a big head, yeah I don't like your shirt, it's a bit plain". I replied again and it carried on to the traffic lights where he said "I wanted you to be meaner". At this point my friend bolted so I went after her and we took a detour so we didn't have to carry on down Park Street with him. That's stuck in my head though, "I wanted you to be meaner", as if I was a cartoon character he'd seen in the street and thought up a personality for, as if I walk around looking like a pissed off, mean slutty dickwad who just loves talking to strangers about how they plan to play computer games all day. Don't get me wrong, I do like talking to strangers, but it was just that phrase. "I wanted you to be meaner." Just because I dress a certain way doesn't make me your fantasy. If you don't want to break it, don't talk to it.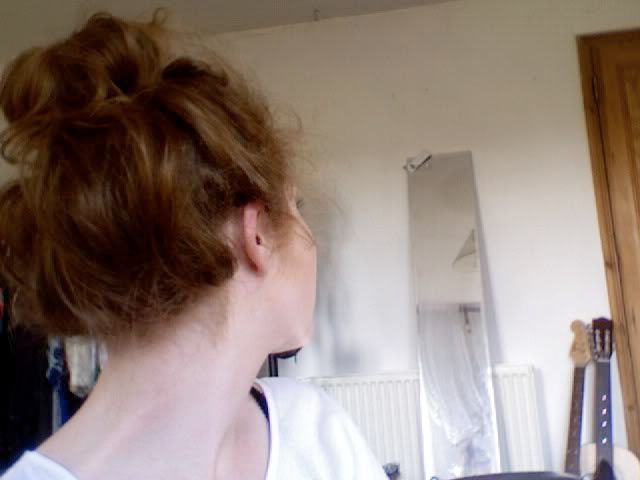 One
thing I'm considering:
Whether
to delve into my sexual/relationship past for an art project. So we're doing 7 deadly sins & I want to concentrate on lust so I can do my whole feminist shizzle next year. But my art teacher (who I've only had about a week) started asking me all these personal questions about my opinions on stuff & I don't know... I'm quite vocal about these things usually but there's something about putting it down in my art coursework that makes it different you know?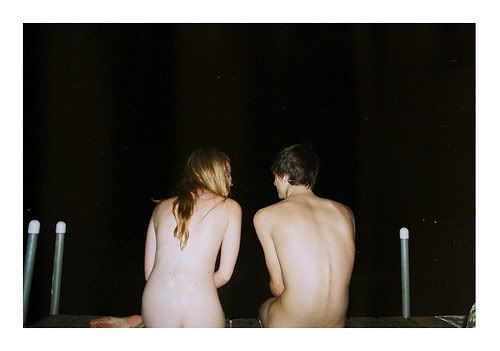 One
thing I'm proud of:
Seeing
this embroidery project through. I've been embroidering helvetica fonted words of phrases that I've said or people have said to me, as a sort of therapy/ artistic outlet/ fun! Here's a sneaky peek of a tip my friend gave about picking up girls: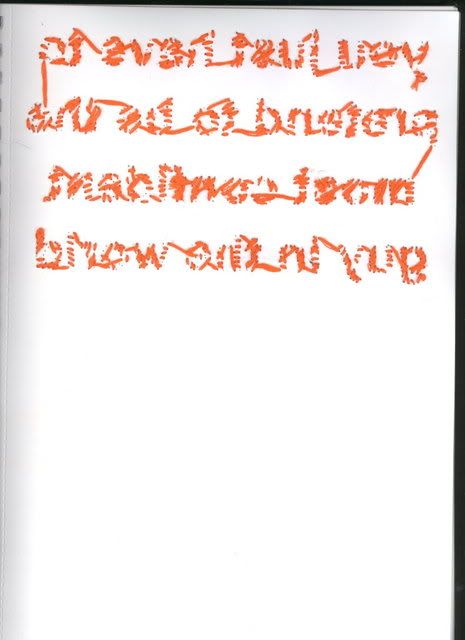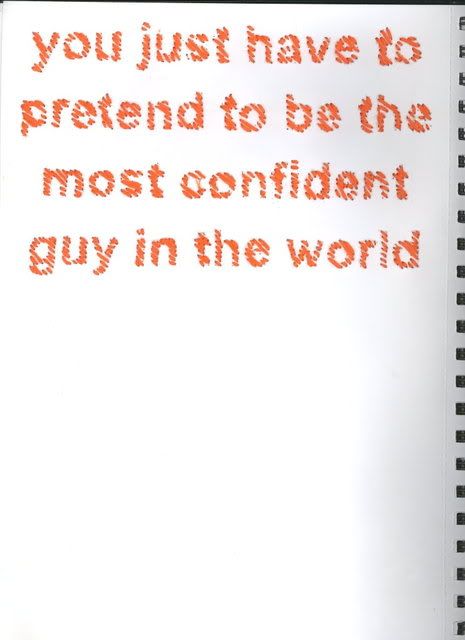 One
thing that pissed me off:
A
guy trying to ram his car past (& into) mine, when the road hadn't split into 2 lanes yet. I was moved over for the bus lane & when I felt him hit me & turned to look at him to say "what the fuck are you doing? That's not how this driving thing works" he looked at me as if I was in the wrong & then sped off as soon as we moved an inch forward. What is it about driving that brings out the worst aspects of people & humanity in general?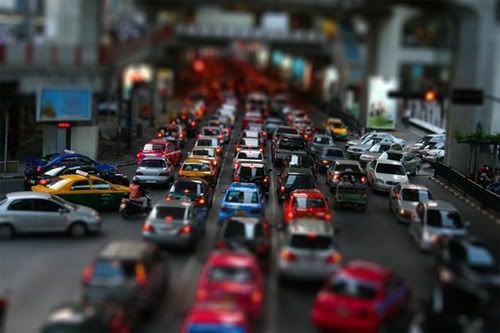 One
thing I need to do:
Make
a proper start on the next issue of SWEAT. I've already got some wonderful interviews down but I'm on the hunt for some art! If you want to contribute e-mail: sweat.zine@gmail.com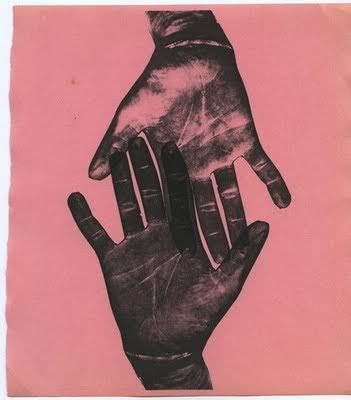 Now
I tag all of you who read this post (& can be bothered) to answer the same 6 questions
1
thing you're sorry about
1
thing you can't stop thinking over
1
thing you're considering
1
thing you're proud of
1
thing that's pissed you off
&
1 thing that you need to do
GO!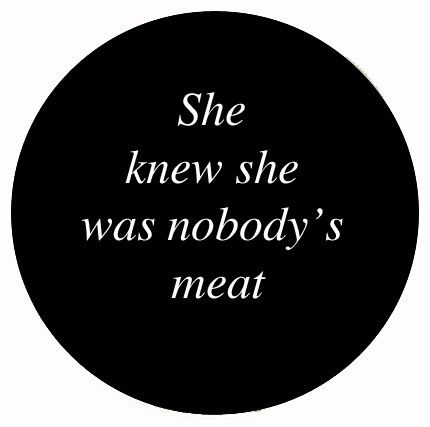 (Quote from Angela Carter's The Company of Wolves)