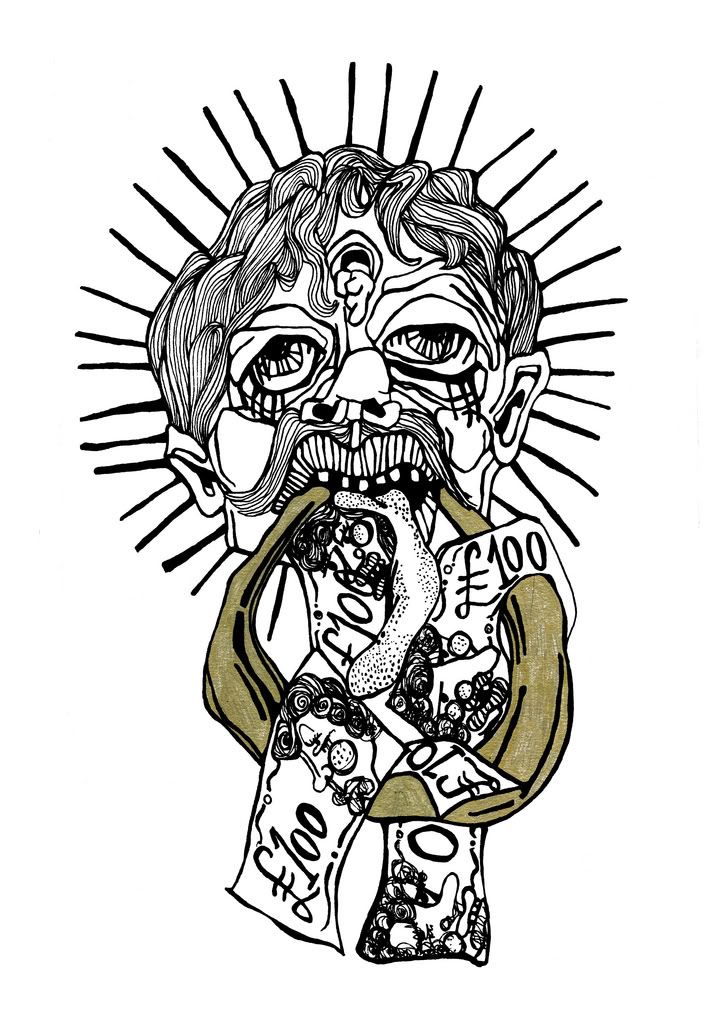 Image
source
I

have one & only one New Year's resolution this year:


to buy absolutely nothing new





The

only exceptions are food, fabric, underwear & art supplies. For clothes I will buy vintage, charity shop or 2nd hand online. For CDs I will download music (not sure if this counts or not?) or borrow or buy 2nd hand again. Books will probably be the hardest. Not because I don't love charity bookshops, but just because working in a bookshop means I constantly find things I want to buy. But that's it. NOTHING NEW.



I

don't

need

anything that's new. I could just wear the clothes I have for the rest of my life. Of course, I don't want to do that, but there are way's around it & every time I visit that mystical universe that is "town" my heart sinks, I get angry & shaky & very very sweary. I'm a hypocrite, yes. But I haven't shopped in Topshop for over 2 years now & I haven't missed it. Even though 2 of my favorite dresses are from there, I can honestly say that I do not feel the need to walk into a Topshop ever again in my life, so why not cut out everything? I've done a pattern making course so I can make stuff if I can't find it 2nd hand, & I should make stuff really.



The

only thing that bugs me is stemming from a trip to Primark I was forced to make last week taking a small family friend Christmas shopping. A velvet skirt I've been mulling over? There. In every colour. For like £5. Aviator jackets, bomber jackets, practically perfect, again every colour & only £15. It's so

easy

, it's not fair. I am a "head-shopper" as my friends & family have dubbed it, I have a habit of thinking up garments that don't exist anywhere but in my imagination & then spending like a year, 2 years looking for the perfect version of it. Usually I find it...eventually or I get over it. & it fuels my ugly superiority complex when it comes to things like clothes & music. I feel like it was my original thought & I went so some pains to find it, but it's a little soul destroying every time I walk into one of these shops who appear to have a carbon copy of my imagination. Is this just me? Or is everyone ok with this now & should I just shut the fuck up?



Ok

rant almost over. Just one more thing: I have realised the more I continue to exist that to do anything I may remotely want to do (whatever that turns out to be) I need money. & so spending my months wages a couple of days after I get paid is not going to work, especially when I'm not at college or when I venture out into the cruel real world. For now the only money earning skill I have seems to be the Saturday girl at Blackwell's & so I'll have to milk this as much as possible until I get that avidly awaited lightbulb moment. I just wish it would hurry up. Hopefully, though, in the meantime this resolution will give me something to fixate on, to strive for & think about. & save me a bit of money!



What are your resolutions?