View
BERLIN VINTAGE
in a larger map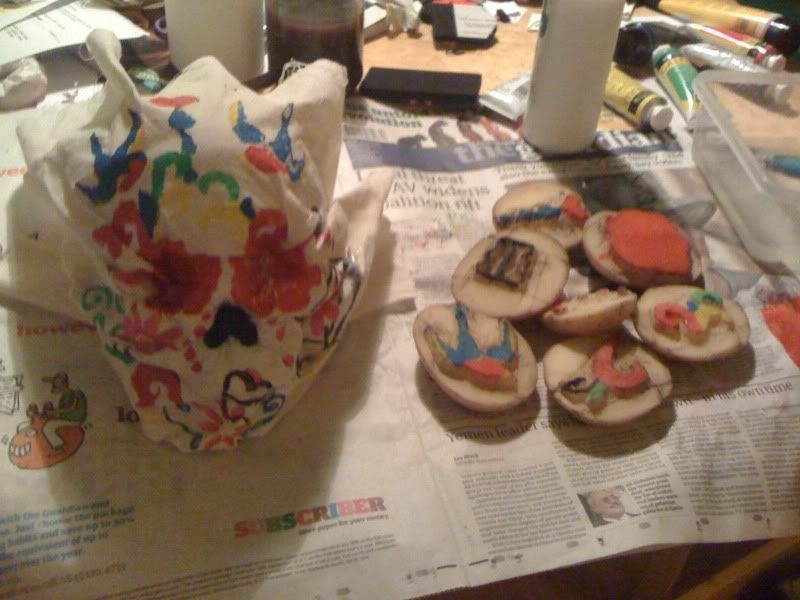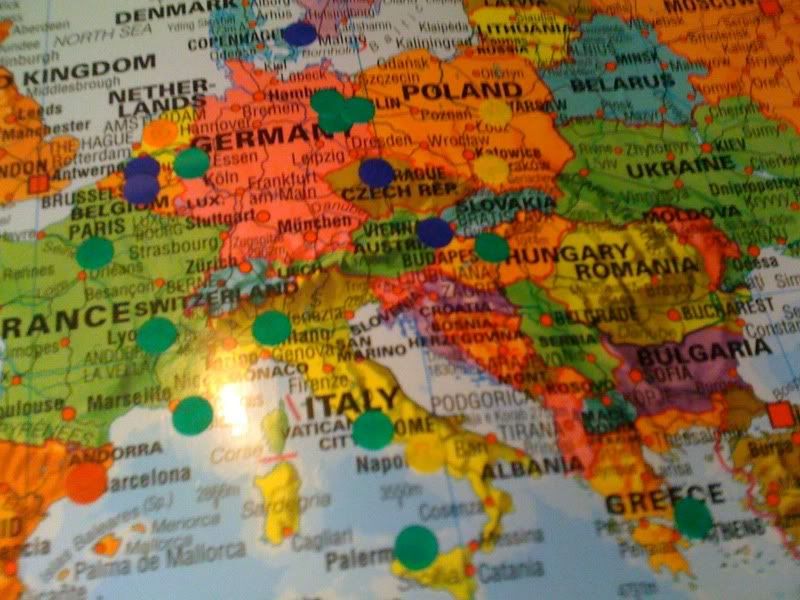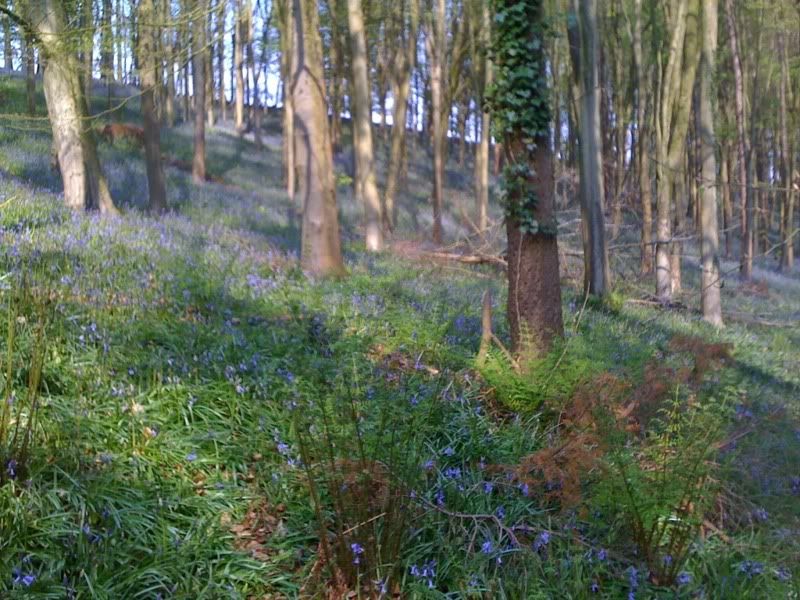 Honestly,

after Monday's post I intended to get throughly back into the blogging swinging things. Unfortunately the reality of 4 physics exams in 3 days followed by a 2 day art exam the following week have come crashing down on me. So here's a quick post displaying my life at the moment. The first is the map of vintage shops in Berlin I have just made for my trip there in the summer. Well looking forward to it. & how awesome is google maps? Then there's the art...potato prints!



I've

been sticking dots all over my world map until I ran out of dots. It's in aid of the thing I have found to do with my life. I know! Finally! I hope you are saying if you've read this blog for a bit. You'll know I'm unfocused & unmotivated, unwanting to go to university & do a course I don't really want to having spent 3 years in college working at "degree level" anyhow. So it's pretty much a big deal. But I didn't want to tell anyone about it to curse it...me & my big mouth... So let's leave it at that. I'm very VERY excited. & now no longer feel the need to spend the next 2 months finishing my physics A Level. Uhm...not good.



Plus

whilst sending images from my phone I remembered the blue bell walk I went on with my motley crue last week just outside Bristol (I want to say Portbury...behind that religious kids thing Noah's Ark). A little word in for the iPhone who takes surprisingly high quality photos. The old school one though, none of this new "I'm too good to be held" shit. Anyway, it was absolutely beautiful. They weren't fully fully out but they should be by now so if you know of a wooded area go & look for some blue bells. I reckon Britain does woods the best you know. French get parks, who gets forests?



Ok

I've got worrying shakes from being hyper, doing too much in too little time, lack of sleep & abundance of chocolate from Easter. I think this signals the time to call it a day. I'm off to catch up on crappy American teen drama. Gotta love the internet.



LOVE!