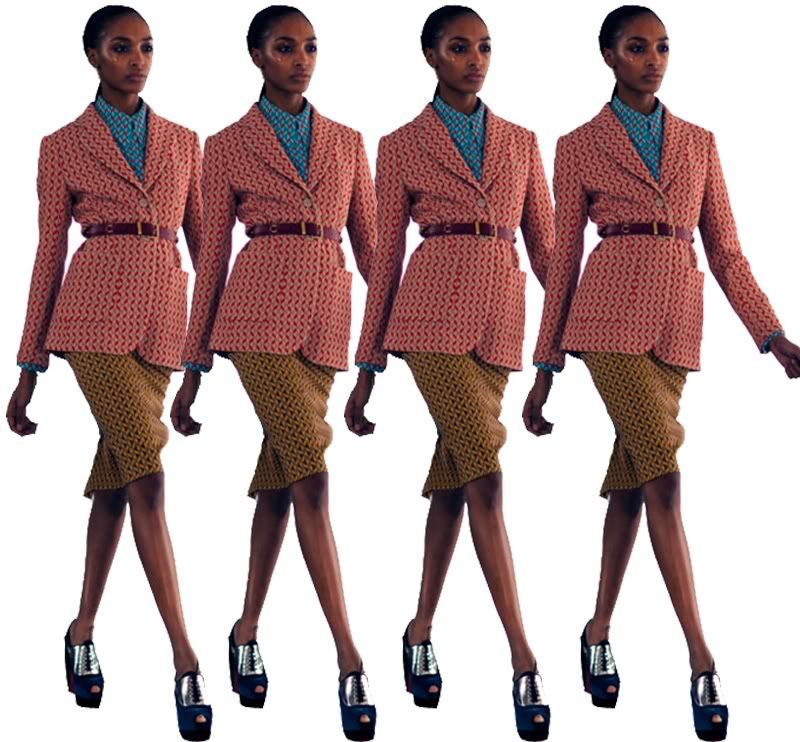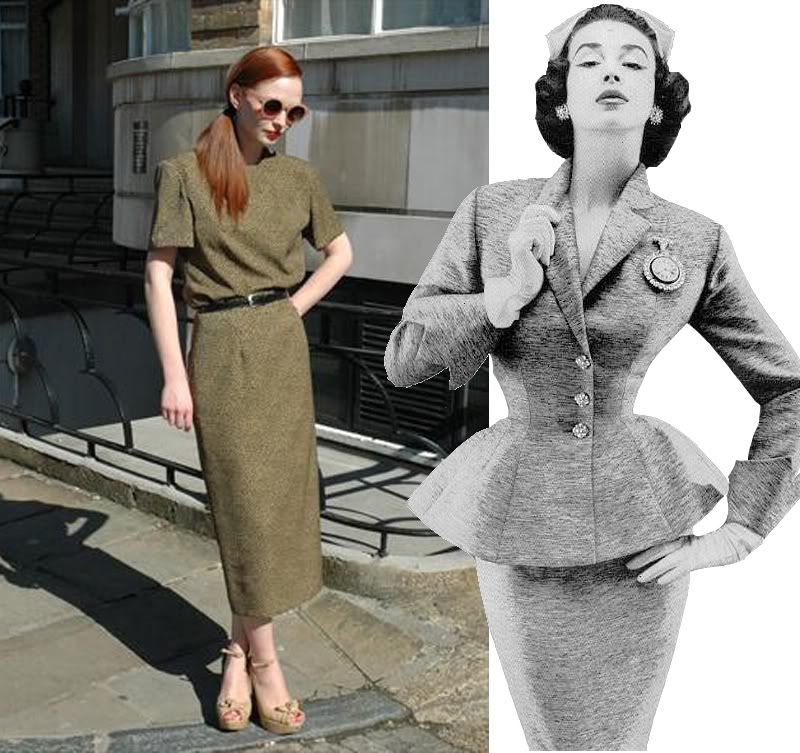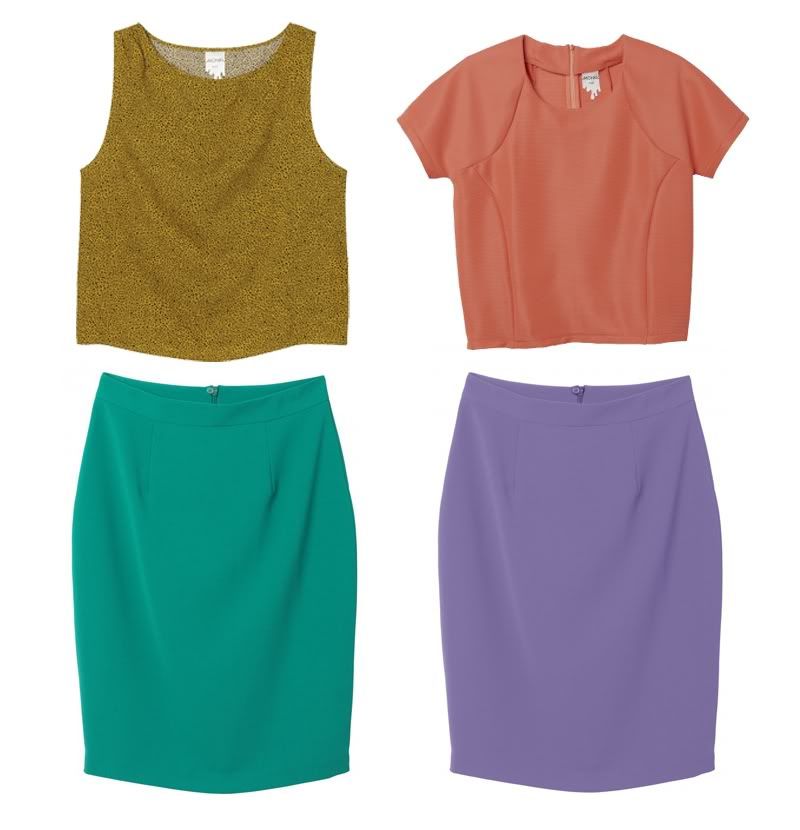 Last week I set out on a mission to buy a garment that I confess not to have worn for about two years: jeans. I found some really nice green ones in Urban Outfitters but it just wasn't right. There's something about jeans where they unify everyone sure & some people look proper amazing effortlessly in them, I am not one of those people. So, having given up on jeans & partly trousers as a whole I've turned to a new obsession planted a few months ago when I saw an absolutely lovely 60s white linen skirt suit on eBay.
Jonathan
Saunders' skirt suit is probably the epitome of how you can wear it smartly in evening or to work (depending where you work) but I think it would be nice to take the skirt suit into everyday as the chick from
Loves Getting Dressed
has done, or they used to back in the day. I like the elegance of it. But worn with a scruffy t-shirt and creepers, all in the same colour perhaps, I think it would look fucking ace. My new mission is to find the perfect one, even though with the dawning of a new season tomorrow I'm sure this will be over before it's even begun.
I'd
settle for these skirts from
Monki
teemed with a top in the same colour (even though they don't sell them) for now though. Or that lovely pink Jil Sander esque one. Tomorrow also,
Monki opens in Selfridges
. Now considering at one point I wanted to ask someone Swedish to buy me Monki underwear & post it over, or that also I was willing to fly out there just to shop there, & to see Scandinavia of course! I should be excited, but part of me knows it'll all be double the price & half the selection, so what's the point? Why don't they just open an online store or open here full stop!?
No?