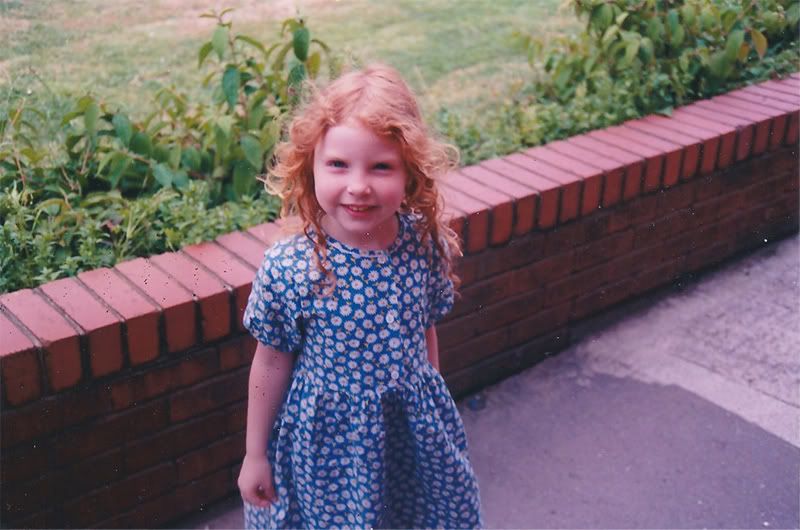 Guys that's me when I was four! Now I'm 20! Insane how much cuteness I've lost. & that hair. & actually I would love an adult sized version of that dress too. So not changed that much. Taller, less ginger, about a thousand times more jaded, but that's about it. Thought that was nicer than a photo of my looking grumpy or drunk as a teenager. Instead.
Things I'll miss about being a teenager:
1. Having an excuse to live at home & not have a real job
2. That scared feeling waiting outside a club, at a bar, that you might get asked your age
3. People being impressed that I have older friends, or being impressed by older people
4. Not having to pay for anything.
5. Half terms and summer holidays
6. Being able to have mood swings & be the depressive of the family without it being *an issue*
7. Functioning on no sleep
8. Going out 7 nights a week & not having to function
9. Listening to shitty music because "The lyrics are my life"
10. Everything being so pivotal & dramatic
I realise that some of those things are really childhood, and some of them people mainly do in their 20s but to be honest. I lived at about double, triple speed for 5 or so years when I was younger so I feel about 30 by now in the "I just wanna blow my mind" stakes. Oh well, we'll see, maybe I'll get a second wind....