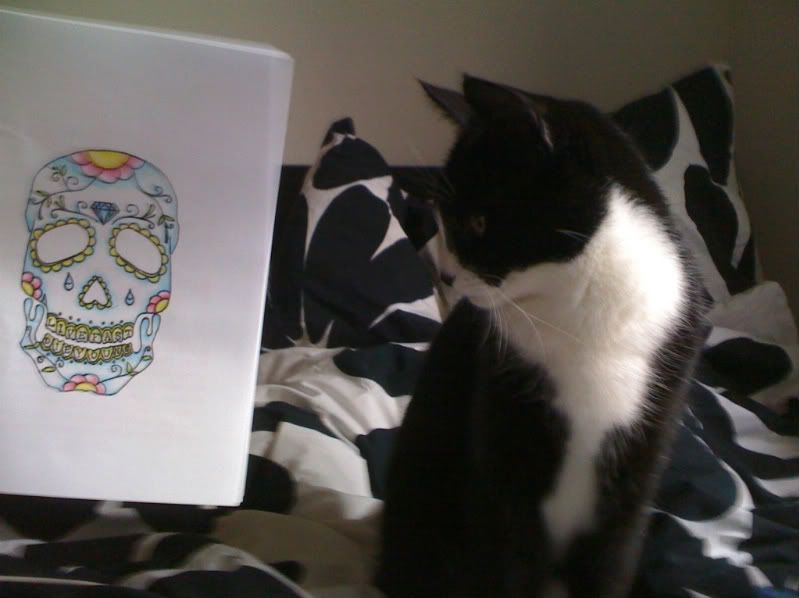 ISSUE±8 OF SWEAT IS HERE

Hopefully
if you get your hands on a copy you won't look at it with such confusion as my cat did when I placed it next to her & took this photo on my generic Ikea bedding. There is absolutely nothing generic about this issue of SWEAT though, with pictures from Caroline Browne, illustrations from poorlittlerichchick & my half take on New York fashion week I'm sure everyone could find something for eyes or brains that's appealing. If you would like an issue it's just £1, plus I also have an overrun of some issue 6's so they're only 50p! If you go here, the links are at the bottom of the page. I will wrap it up with love & post it off to you ASAP. Also, I'm doing a fashion only issue next so if you're interested specifically in Menswear, would like to do a trend report on one of the fashion weeks, or would just like to write a whole article about one collection please e-mail me by the middle of March: sweat.zine@gmail.com.


I
know I've been a rubbish blogger, not commenting or posting anything of worth, & I'm afraid to say it probably won't get much better as even though it's half term this week I'm going up to Glasgow to see my friend & my dad. Hopefully though I'll get some quality vintage hunting in between walks in the snow covered countryside & come back with tales of wild adventure...



Oh

& thank you very much to Haneen of Le Coeur De Le Wolf for awarding me with a Best Blogger 2011 Award. I am well chuffed. & I nominate... GOLDGOLDGOLD, Buckets & Spades, Stoneage Stomp, poorlittlerichchick, Ergy Erg, BFRmag, Scribbles Ink & Thrown Out Pages, You Are So Honest, all of a sudden i miss everyone & absolutelytotally as my 10 Best Blogs for 2011. Phew, it's so hard to choose. I don't know if that's a good or a bad thing. Anyway, it's only February but I already hope this blog gets a bit better before the end of the year.



Happy Half Term!