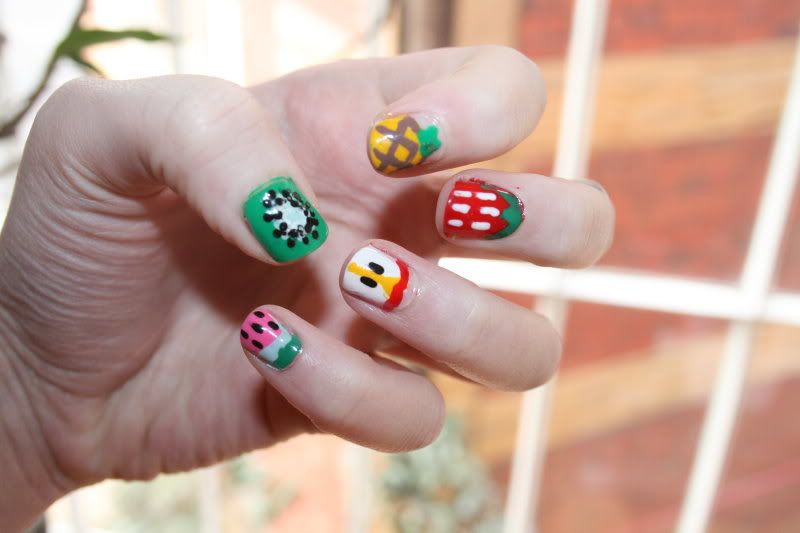 Feel
like talking in bullet points so:
Badass fruit nails making me smile.
Getting this shirt in the Gap sale after I almost paid full whack for it.
Cooler weather playing with my foray into summer/spring dressing, can I go back to tights?
Getting obsessed at a wonderful vintage auction. Only winning two things.
Reading The Tattooed Lady by Amelia Klem Osterud.
Wanting a tattoo from Ashley Love.
Listening to Nicki Minaj's new album, not sure what I think yet.
Planning my future American escapades very vaguely.
How was your week?