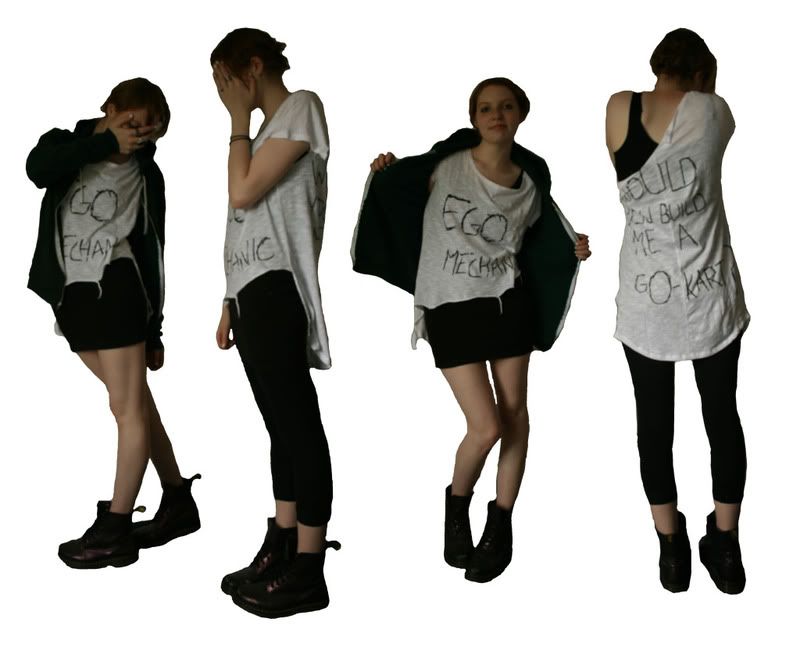 Bad editing I know I know. This is what I wore Saturday for my 'spiritual experience' aka the viewing of arctic monkeys. What do you do when your sat in a field with a friends old shirt in one hand & a fat marker pen in the other? Scrawl lyrics all over it of course!
Front says: Ego Mechanic ("I've got this ego mechanic, she's always trying to give me vitamins...")
Back says: Would you build me a go-kart?

("if we're gonna escape though, we really ought to think it though, would you like me to build you a go-kart?")
Unfortunately, this wasn't actually my tent. So I fucked off.
I got a text last night to say my friend has wiped the SD card that had most of our photos from the weekend on it. We are all plotting his torture as I type. But I hope the above recreation makes do.
How was your weekend?