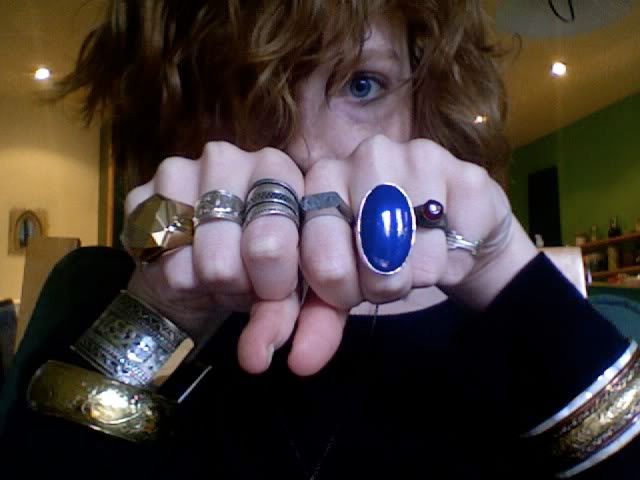 Rubbish photobooth picture, sorry...
Rings (l-r) can't see little lapis ring from my mum, big ass gold ring given to my friend by a girl who though it was too masculine then given to me by him because he thought it was too feminine, elephant ring from my Aunties trip to Africa, big metal ring (& all bangles) a fairtrade stall at Reading festival, silver ring from my friend Alice the jewel fell off so she gave it to me, big lapis ring stone bought Seoul Korea originally from Afghanistan made into a ring for me by my lovely mother, red rusty ring from my friends trip to Thailand, little crown ring made by my gran at a jewellry making class.
Lots of new clothes to post up soon.