Mandatory
outfit posts before I go away, sorry about the lack of them but I've been dressing pretty boringly lately. For work & heat, sometimes I just can't be bothered.



But

introducing my lovely gorgeous garden/balcony! Complete with a colour spectrum of flowers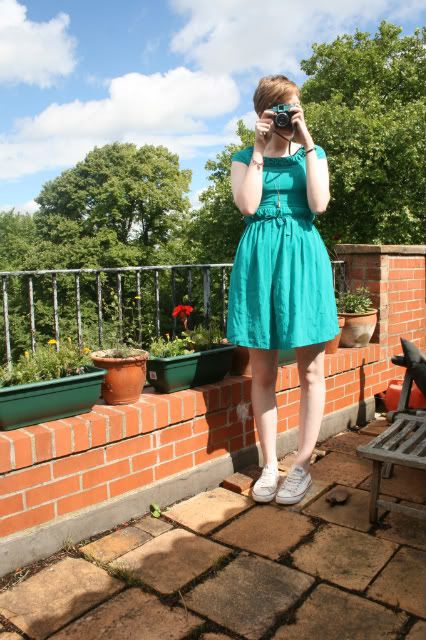 Finally
got some more film for my lomo camera...queue the plastic photography experimenting all summer, any tips?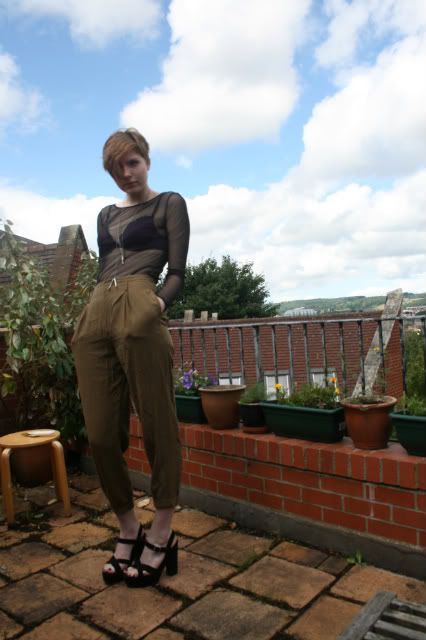 Sorry
about the squinting, it was windy & I didn't have anything in my hair. Oh well, I still caused some raised eyebrows as a 6 foot ginger girl in heels, giant peg legs & a bra. It's weird thought because you still feel like you're wearing a normal top. Thoughts on mesh?



What

do you think of my new necklace? My friend Jesus gave me the leg charms because my nickname's Legs...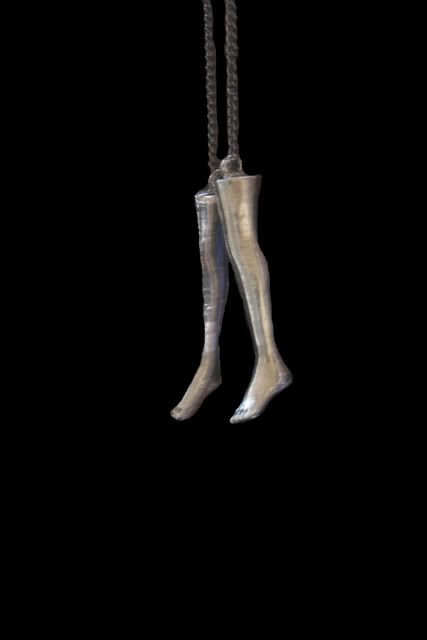 Posts

have been written, poured over & scheduled.



See you on the other side