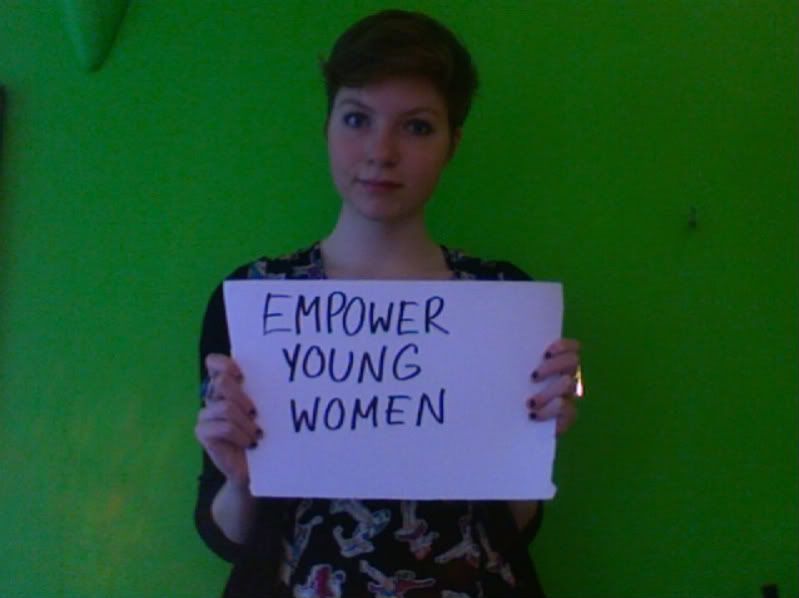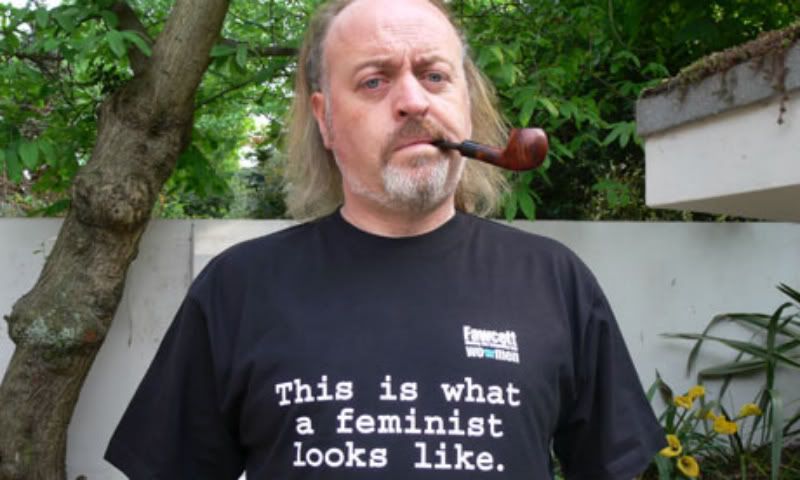 Happy International Women's Day!
These

are the two things I think are standing in the way of equality for the sexes (in this country). The first is my contribution to the Global Women's Voices Flickr group where you can upload a picture of you holding a sign saying what you think is the most important thing to overcome in view of feminism. & the second is not Bill Bailey, but the fact that I think we need more men (young especially) to identify that they themselves are key in overcoming sexism.



To

go into a little more detail about the first I think the fact that we do not educate the young in our society about feminism & equality is beyond shameful. My female peers do not identify with the middle aged feminists stood outside strip clubs waving banners, nor do they feel like a boyfriend checking their texts or dictating what they wear is wrong. Feminism has only ever come up through my education in English Literature when we talk about the portrayal of women in texts usually written by men. Young women are screwed from every angle, not identifying with militant feminism (which is the only type usually they are exposed too), being discriminated against on a daily basis (lower wages, wolf whistles in the street) & being fed images from the media that they are not good enough. So let's talk about it. Let's make it clear to the young women & MEN in our society that it is not ok to exploit women, discriminate against them, or pressure them into anything, ever. We have come a long way, but it's not far enough.

Read more here.