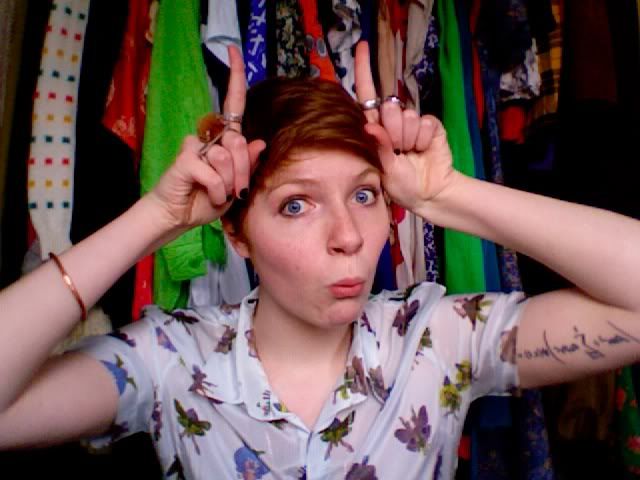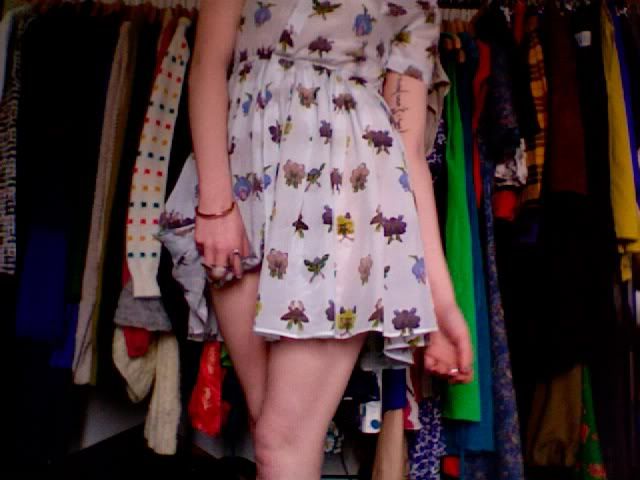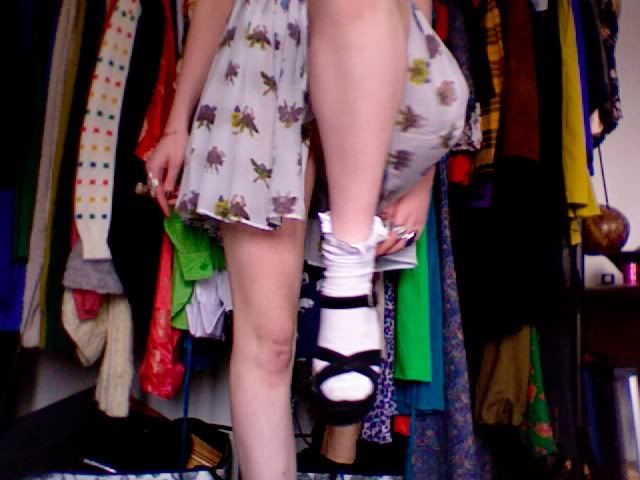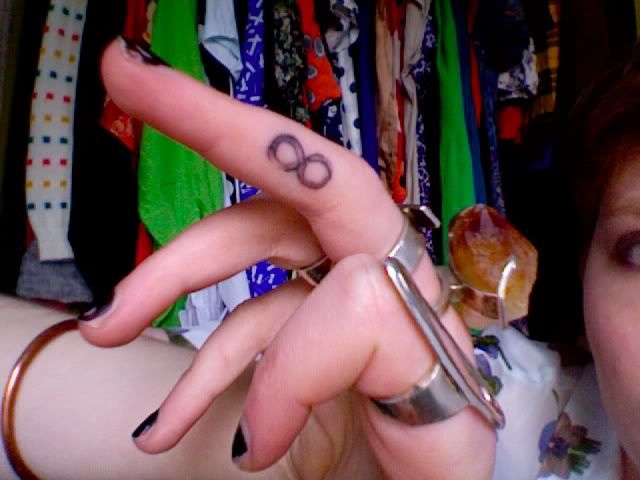 Introducing...

the most beautiful dress in the whole world! This is the separate post of the lovely thing my mum bought me for my birthday. Because when we walked into Liberty & after stumbling around gasping in awe before then asking where Antipodium was & I saw this dress times 2 (in the 2 sizes I am no less, talk about fate) everything clicked into place. I have to confess though that despite my new years resolution I did pay for half of the lovely being, as it is the most expensive garment I now own. & otherwise it would've seemed like a stupid amount of money for either me or my mum to spend. Even though it hangs perfectly. Even though all I have to do to work my favorite new trend is whip off my bra & unbutton it to the waist. Even though it's made out of the lovliest silk & has the awesomest pattern that makes everyone I encounter in it (even those in my physics class who are less than impressed by my fashion choices) want to touch it. Even though it's the very one thing I own that I can picture myself wearing for life (into my 80s plus a slightly longer slip...). It also makes me want to prance around like a girly fool (see above photos) & wear high shoes & schoolgirl socks so um...yes. It is perfect.



&

for those of you who have been asking this is what is left of my finger tattoo. It's been looking like this for about a month now since the excess ink scabbed & fell off. My bf is not amused, someone told me it looks like biro & whilst getting a tattoo with another friend at a different shop he told me the girl who did it should re-do it for free out of embarrassment. But part of me sort of likes it like that, so I haven't found the time to force Mr Jay to go over it just yet.



This

is a lot of writing I'm sorry but here's some boring stuff about where I've been for the last 2 days, mainly IN HELL. My internet broke. Now this may seem like an overreaction but I have lost 2 whole fucking days to trying to fix it, getting no work done, when I have lots of work to do & getting more & more frustrated. The lovely lovely computer guy from Personic spent about 2-3 hours here today trying to fix it only to say that the problem is probably my laptop. My new laptop, as my brother gave me his hand me down & I passed mine to my sister. Turns out after spending £100 on a battery that might not be the only thing wrong with it... But it's so beautiful, how could anything go wrong with something so beautiful?



How!?