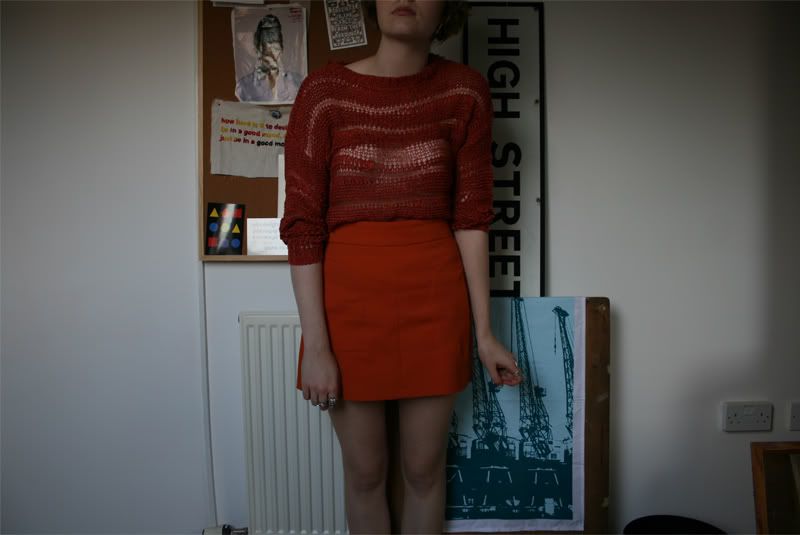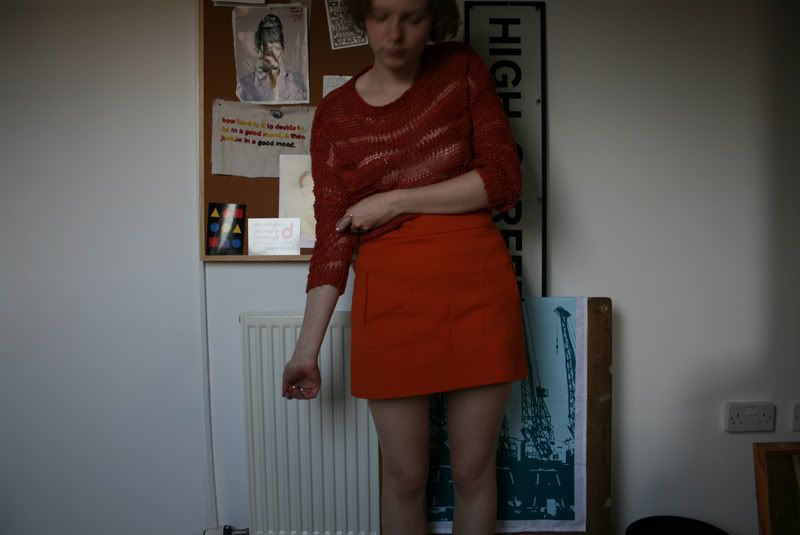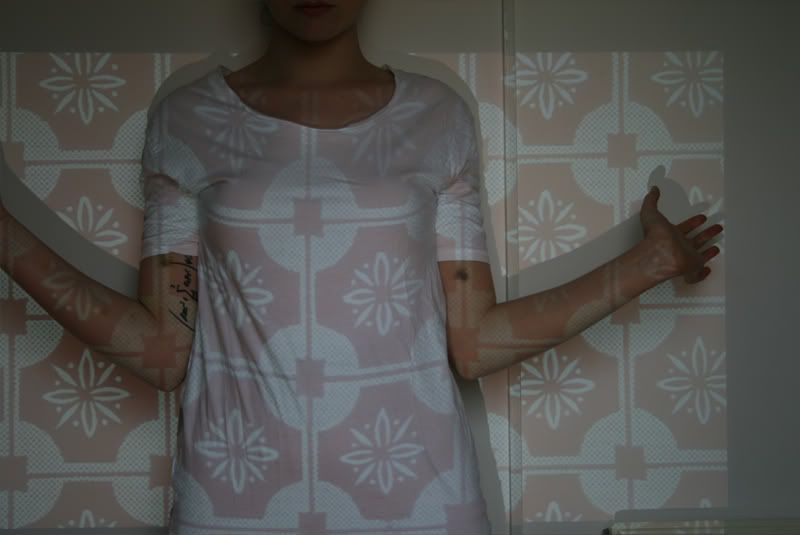 Getting my orange on with these two new purchases. Zara via eBay skirt feels like a wetsuit & is a little too big but I've made my piece with it. & UO jumper I bought of my friend who got it in the sale. I'm not sure if this overrides my New Year's Resolution, but as long as I didn't walk into a UO shop or website & hand over my money surely that's ok? Plus, it's awesome. If a little see-thru. I don't know what the weather is up to at the moment so it puts dressing all out of whack. & I feel a bit out of whack generally. Maybe it's the season, all the change going on, whilst all I've done is quadruple my days at work. I dunno, having the conversation about "what the fuck to do with my life" about 10 times a day with myself & the people around me has started to give me a sort of groundhog day feeling.
Also me & the J-ster started playing with my projector FINALLY this weekend. Although we/I haven't quite figured out the best clothing to wear & we also forgot that doing it in daylight would make the images seriously shoddy. Plus tattoos & ugly bruises kind of distract from the projection pattern. Being instructed to "move your head up a bit, no. & right. too much." whilst I tried to get the word TIME on my forehead & KILLING on my chest so they were readable, was hilarious.
& finally before I have to decide what to do with my Sunday, a big HELLO to all the new followers who have arrived recently. I am trying to be a better blogger, more regularly etc. But I've just lost my inspiration these last couple of weeks. Maybe it's the big "D" word looming again. Oh no. Anyway hello!
& thank you!