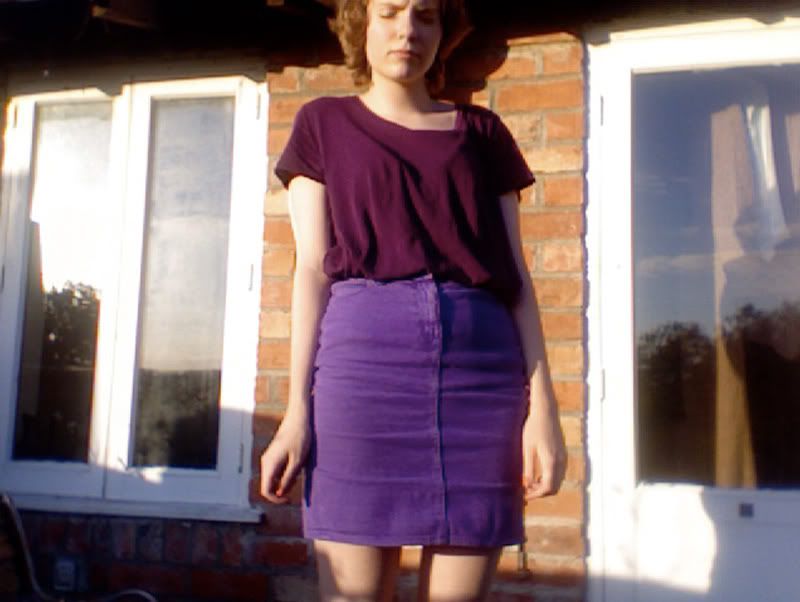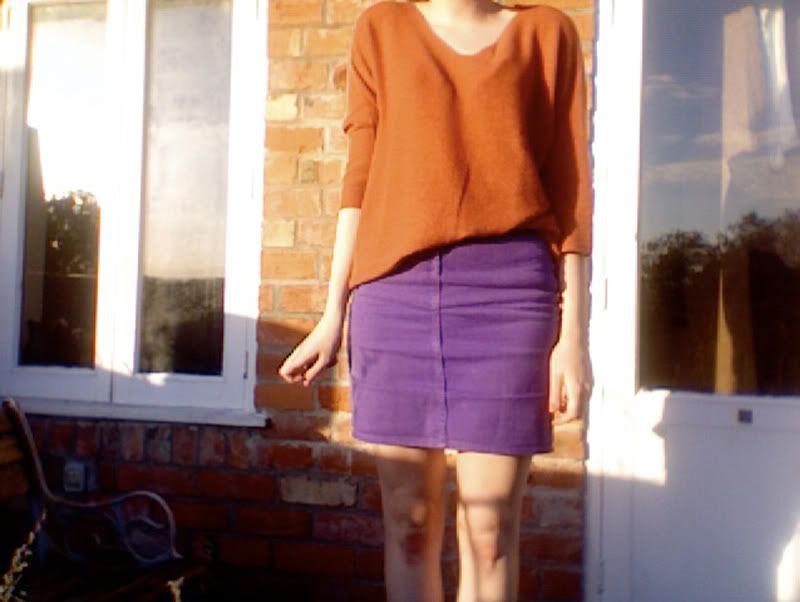 This is what I wore to work today & I thought I'd take some photos of me grimacing into the setting sun because the colours made me smile today, & a stranger I saw on my lunch break. It's nice to make people smile with clothing. & there's something about a) wearing just one colour, b) wearing bright colours full stop & c) wearing only primary or secondary colours, that make you feel like a child or something. It's also been on the runway a lot & I think it's a subconscious way of nodding to fashion in everyday life without looking like a complete twat.
Plus
yay for this jumper that I sneakily found in my Mum's wardrobe whilst ironing the other day & have partially adopted as a comfort to Autumn. It also pleasingly exposes my collar bone which I like & reminds me of that fucking ace Alkaline trio song
Clavicle
. Is a clavicle the same as a collar bone? Not sure... where's a medical student when you need one. Apparently good collar bones/clavicles run in my family. Like height.
Hmm