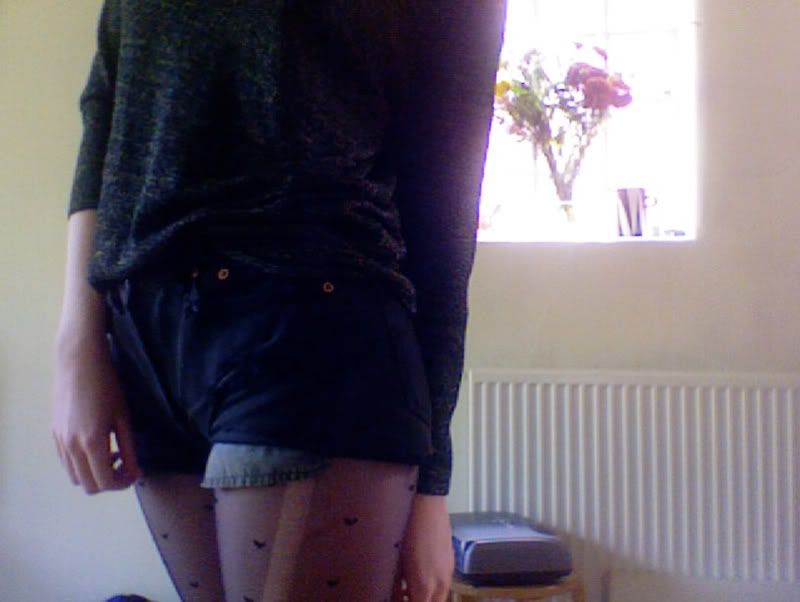 I've
always had a secret love for lurex, but my problem is when I run up to touch it I'm repulsed. So when I saw this gold lurex polo neck jumper in
the biggest charity shop I've ever been in
, back in Berlin & it didn't feel disgusting I seized upon it. I think it's like interspersed with silk or something. I'm not sure because I cut off the polo neck & sewed it as a messy neckline losing the label along the way. I know, I know, polo necks are meant to be big this season, but I hate stuff up around my neck, especially a scratchy ribbed lurex. & because I'm in morning over the departure of my best friend, I wore it with all black.
On
a brighter note, one of my favorite shows out of New York so far has definitely been
Araks
. I'm not keen on drop waists, just because I think they're unflattering & not impactful enough to counteract that. But with the shirt combo I'm almost won over. & the half sheer black dress? Insane. I'm getting back to blogging I swear. Right now I'm going to try & comment on all 158 of you followers, whilst watching
Submarine
for like the 3rd time this week...
Lovely.