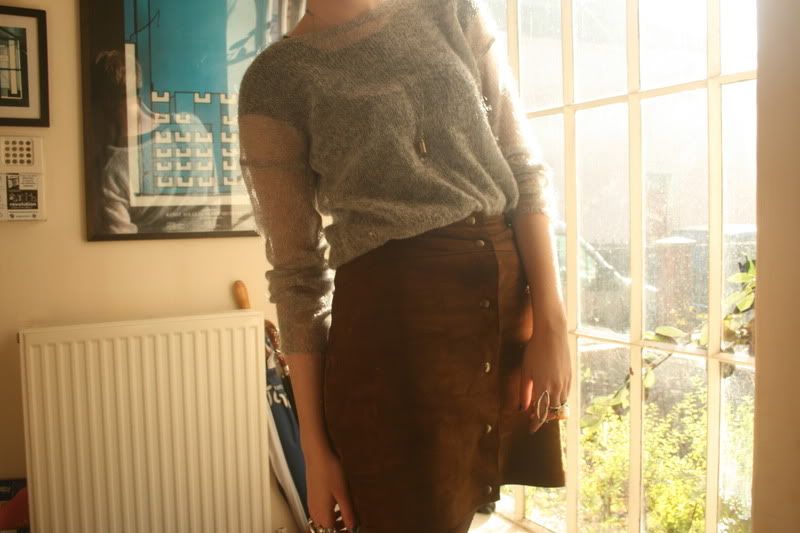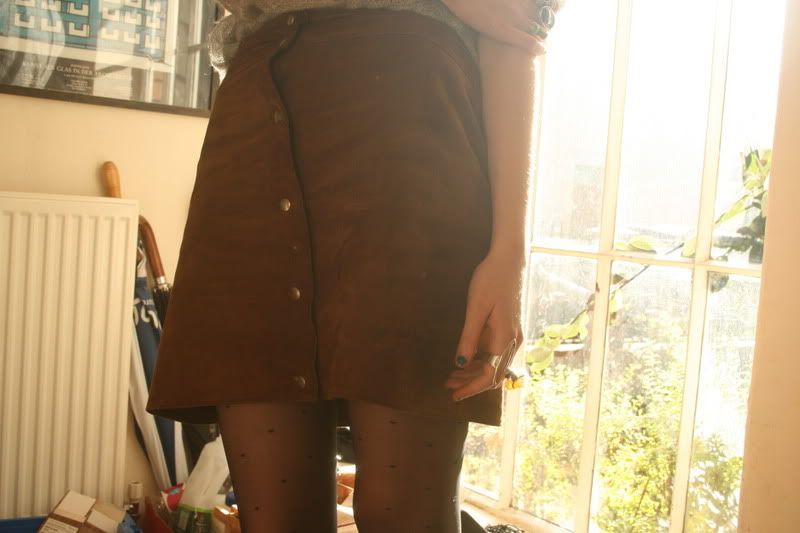 Here

is a song & some devil horns for the thousands of people demonstrating against education cuts in London today. I would be there but I have physics & mixed feelings (another band name?). Mixed feelings because I feel like there are bigger issues than university fees, like the widening in the gap between rich & poor or the taking away of funding that goes directly to students (EMA) in favor of 'premiums' that are distributed evenly throughout the school system regardless of area or pupil diversity.



But

hey. Here's something for everyone: TUMBLEWEED. A zine created by the wonderfully talented Samantha of Scribbles, Ink, and Thrown Out Pages. The cover alone is stunning & I'm sure the interior will not let us down. Not that I'm bias because my work is in it or anything...



Oh

& I know I have posted this jumper & this skirt before but as I am a real person (who sold a lot of her clothes at the beginning of the year) I wear the same things more than once. This is the first time though, that I have worn them together, in my hall.



So there.